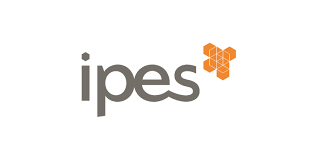 Some details
Ballard Chalmers was brought in to design and deliver the system to Ipes' precise requirements.
Ballard Chalmers provided a full development team. Initially this was as an external project based at our own offices, and, once the first system version was completed and live working as an embedded team within Ipes, but still based at our HQ and with the proactive guidance of Ballard Chalmers' Chief Technical Officer Geoff
…
Ballard.
Geoff had conceived and designed the system, and with his deep experience of the Microsoft Application Platform he was a key factor in the architecture design and its implementation.
The result was CapitalTracker.com, the first entirely web-based system in the field, with an app-based architecture enabling customised views of data in real time to all users. Investors could now see live valuations, transfer information and obtain up to the second reports, clients could view the information for all their investors, and Ipes staff now had access to the same information across all funds being managed.
The technology behind CapitalTracker is primarily ASP.NET, C#, SQL Server and T-SQL.
The user interface was based on apps that are developed as ASP.NET controls with JavaScript, JQuery and AJAX.
.NET Server side security ensured that each user could only request certain pages and apps.
Data requests were made over REST primarily to WCF Data Services and Entity Framework.
LINQ to Entity Framework was used extensively for server side data requests.
The more advanced apps made use of Knockout.js.
A unique and proprietary Data Widget software layer enabled power users to design their own Apps using a drag and drop forms designer and a data configuration file.
Most of the apps have been developed successfully using this tool set.
"CapitalTracker now controls every aspect of our business. That's why the partnership with Ballard Chalmers has been so important. The programmers work for me, but are supported by their full technical team – it's the best of both worlds. This gives us continuity at reasonable cost and maintains the relationship with Geoff and the Ballard Chalmers team. It's our software and we have the flexibility to add enhancements when we want, and we are well supported by Ballard Chalmers." - Tim Andrews