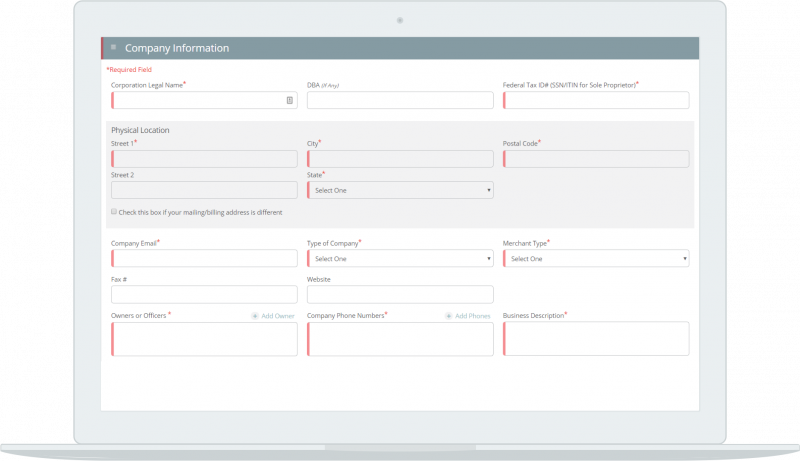 Some details
We formed a partnership with a digital marketing company, Virtual Native. They provide professional web-based services, ranging from custom web designs to fully functional dynamic rich websites. Providing the ability to integrate clear, functional, and creative interfaces with technical, business solutions, Virtual Native strategically helps build brands, improve global web presence, and develop more meaningful relationships
…
with the customers.
They were doing a job for a popular payment provider which offers payment processing for businesses through secure payment gateway, reliable EMV terminals and dedicated customer service. This customer of Virtual Native had backend already which provided an API. They required front-end engineering support to build an advanced and sophisticated registration form for the new merchants - a place where Logicify could give a hand.
From the technical perspective, we were engaged to create a rich registration form for merchants, with complex modal elements, dependencies between sections, and signatures. 
We deployed a front-end team, supported by a project management to provide planning, prioritization, overall quality and making sure the team works as a whole effectively. The team built the UI for the registration form relying on the existing back-end, sometimes helping a bit with the local API support and documentation. The new registration form enabled the customer on-boarding their clients, making the process of filling in multiple data entries easy and intuitive.